One Story One City 2018
Mission Statement:
"To encourage city-wide discussions and engagement with stories across all ages and interests."
Ready Player One
by Ernest Cline
The bestselling cult classic—soon to be a major motion picture directed by Steven Spielberg.
In the year 2044, reality is an ugly place. The only time teenage Wade Watts really feels alive is when he's jacked into the virtual utopia known as the OASIS. Wade's devoted his life to studying the puzzles hidden within this world's digital confines—puzzles that are based on their creator's obsession with the pop culture of decades past and that promise massive power and fortune to whoever can unlock them.
But when Wade stumbles upon the first clue, he finds himself beset by players willing to kill to take this ultimate prize. The race is on, and if Wade's going to survive, he'll have to win—and confront the real world he's always been so desperate to escape.
NOTE: This novel contains mild profanity and may not be suitable for children under the age of 15.
Ready Player One movie trailer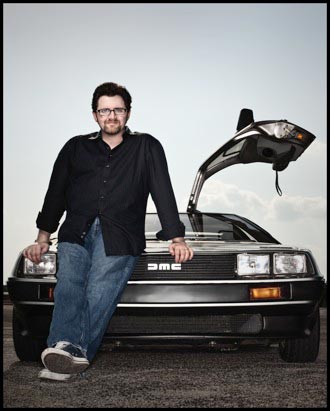 ERNEST CLINE is a novelist, screenwriter, husband, father, and full-time geek. His first novel, Ready Player One, was an international bestseller, appeared on numerous "best of the year" lists, and is being adapted into a motion picture by Warner Bros. and director Steven Spielberg. His second novel, ARMADA, debuted at #4 on the New York Times Bestseller list and is being made into a film by Universal Pictures. Ernie is married to fellow bestselling author and poet Cristin O'Keefe Aptowicz. They live in Austin, Texas.
Podcast interview with author Ernest Cline
---
Thank you to our partners:
---
SHARE THIS: